Sunglasses are more than just functional; they are also fabulous and stylish fashion accessories for men and women. So when buying sunglassess, they should have not just offered an adequate eye-protection but also have to make a fashion statement. However, picking up the right sunglasses that best suits on you is quite hard to do because of so many different styles, colors, shapes and designs available on the market to choose from. So to help you out what style of sunglasses that flatters your face shape, style and matches your personality, here are some useful tips to consider before buying sunglasses.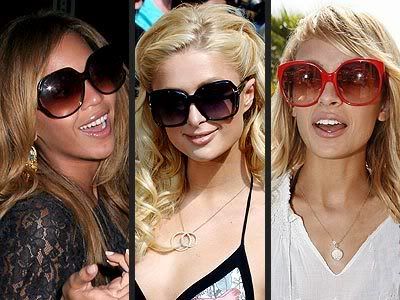 Choosing the Right Sunglass that Fits on Your Face Shape

Still in doubt what's your face shape? It's so simple to determine it. Just take a photo of yourself and try to mark the outline edge of your face on the photo. Connect the dots and you'll get a visual idea of your face shape.

Now, that you know your face shape, see what styles of sunglasses that look best on you.

Round Face Shape

If you have a round face, it's necessary to add some balance to your face shape. So you have to look for frames which are slightly wider than the broadest part of your face. Wearing a rectangle-shaped sunglasses will help to make your face a little bit longer and thinner.

Oval Face Shape

You are definitely lucky if you have an oval face shape because almost any style or frame shape of sunglasses will work for you. But for best results, wearing square or wraparound sunglasses is recommended to complement your face shape.

Square Face Shape

If you have a square face, your face looks very strong and broad. So you need to make your face be soften. The best way to reduce strong curves is through wearing oval or round shape sunglasses.

Oblong Face Shape

For oblong face shape, you need to make your face a little bit wider. To achieve this, you have to look for sunglasses that are round or squared in shape.